"I've tried coffee subscriptions from roasters all over the US, and this subscription is by far my favorite; each delivery is an unexpected delight and has introduced me to many different tasty coffees."

"I have a super busy schedule but need good coffee, and I like to choose companies that ethically source ingredients. A friend told me about CCC's subscription, and it was exactly what I was looking for. Great coffee, great selections, convenient ordering experience, and I never run out."

"First, I love your single origin coffees and the care you take in roasting them. And I love the ease of ordering, the free shipping, and your commitment to sustainability."

"I love you guys. I've always shared your coffee when we have company over and everyone is always blown away. Thank you for always being farmer focused and sustainable."

"Beyond the point of satisfaction. I like to know where my coffee beans come from and how it is sourced. I've enjoyed superior quality and taste consistently for 15 yrs + now. Thank you!"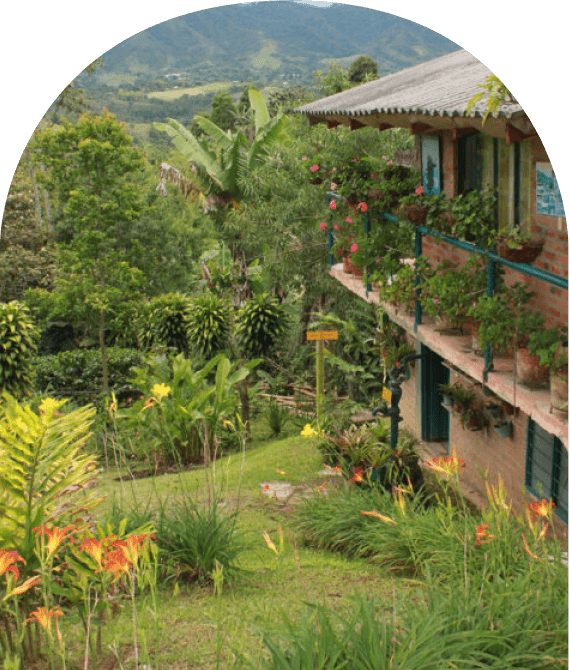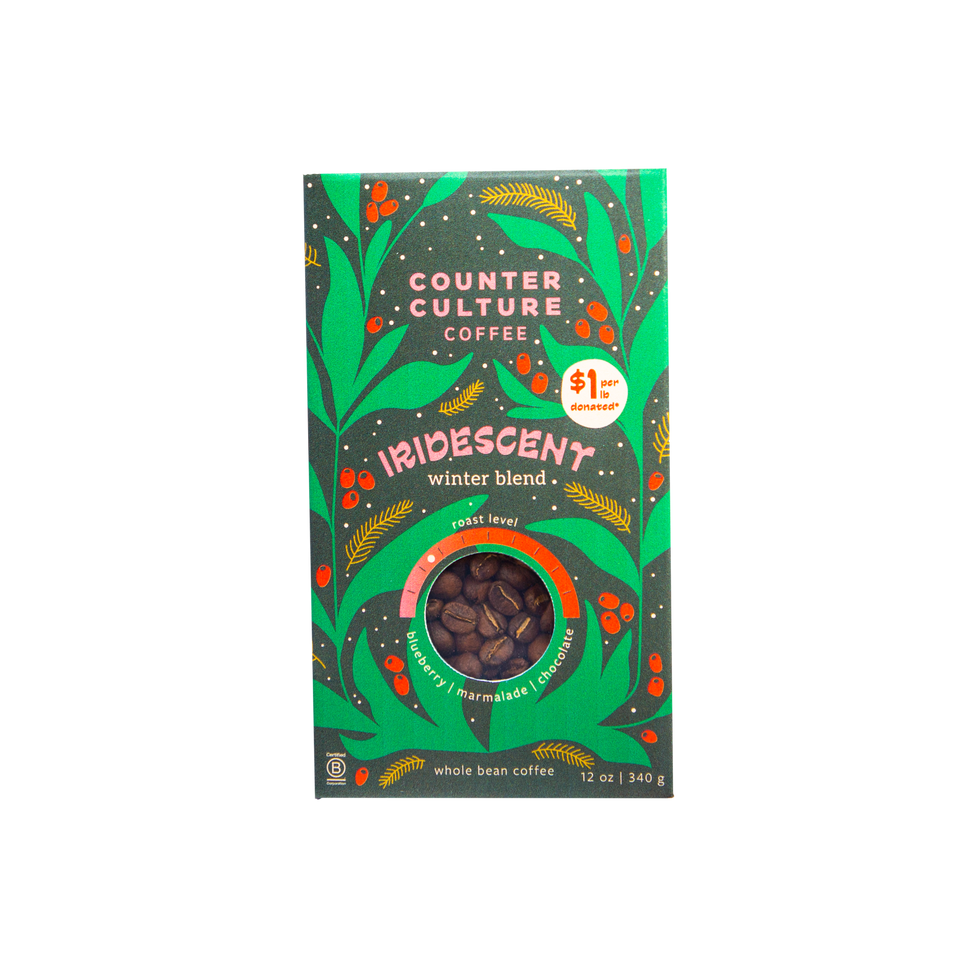 01
LIMITED-RELEASE BLEND
Iridescent
blueberry | marmalade | chocolate
Iridescent is the perfect gift-ready coffee! With a gift tag already printed on the box, your customers will be sure to grab this stunning box at checkout. Stock up so your customers can too! Iridescent's sweet notes of chocolate, blueberries, and marmalade evoke memories of cozy winter mornings and holiday traditions. With $1 per pound funding transformative sustainability projects in coffee-producing countries, Iridescent embodies the spirit of giving. Good work, good cheer, and great coffee is more than just a winter theme. Whether you're gathered around the fireplace, relishing moments with loved ones, or wrapping presents for the holidays, this blend is the perfect companion.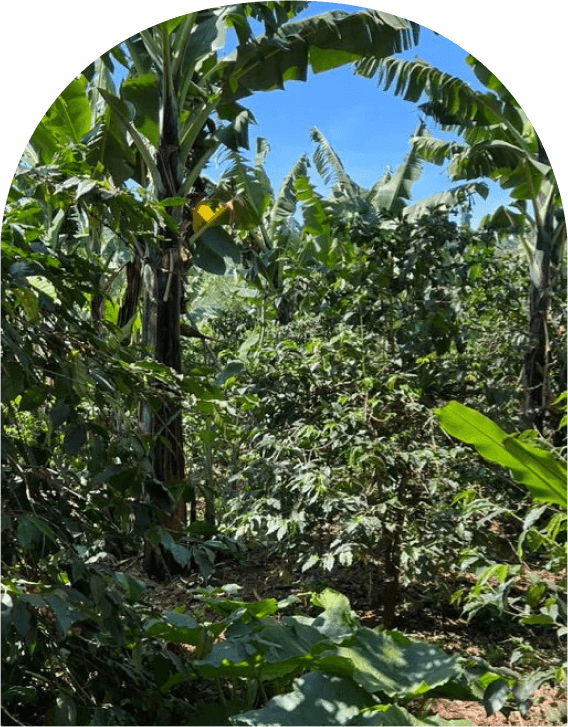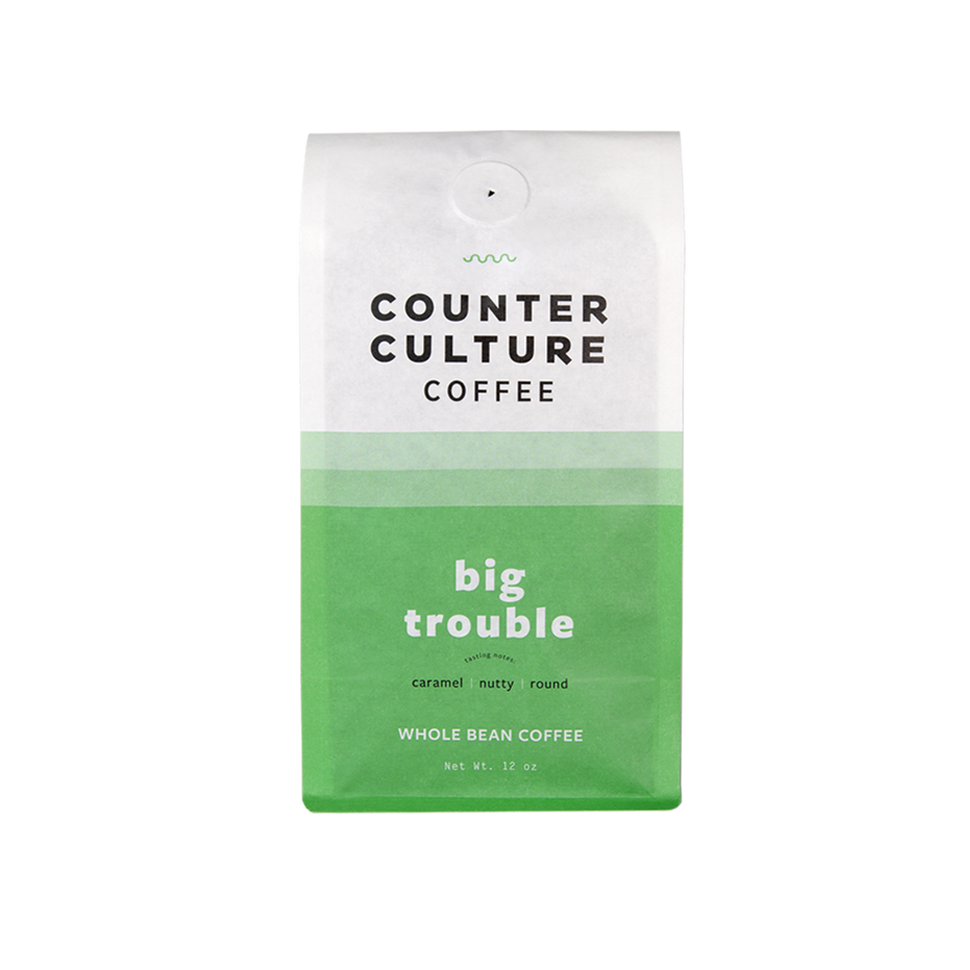 02
YEAR-ROUND BLEND
Big Trouble
For a coffee called Big Trouble, this blend delivers nutty, caramel, and chocolate flavors that are easy to love. Sourced from sustainable producers across the globe, this medium-dark roast blend is expertly roasted to ensure a consistently exceptional brew every time. Striking the ideal balance between sweet flavors and a satisfying medium body, it's no wonder Big Trouble is our best-selling blend.
Frequently Asked Questions
Every two weeks your coffee will change to two new bags chosen by our coffee buying team.
Each order is roasted to order so your order will ship within two business days after your purchase. After your first purchase, it will ship based on the frequency you choose.
In the account portal, select the "subscriptions" tab and locate the subscription you want to change, select "edit," and select "delivery schedule."
In the account portal, select the "Subscriptions" tab, locate your subscription, and scroll down to the center button, "Skip Shipment."
In the account portal, select the "Subscriptions" tab, select the subscription you want to change, scroll down to "Shipping Address," and select "Edit Shipping Address," to edit the billing address, select "Account" and "Manage Address."