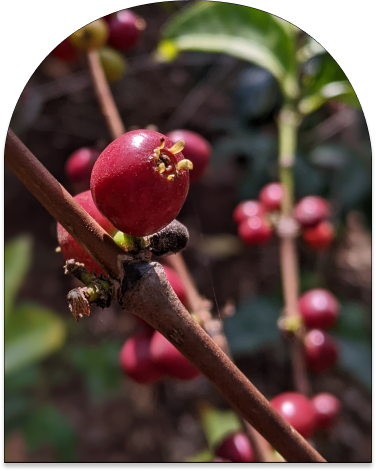 Transparent from Seed to Cup.
Since 2009, our annual Transparency Reports have served as a blueprint for our green coffee purchasing practices and a response to chronically low prices in the coffee industry. We believe paying more for green coffee invests in the long-term viability of specialty coffee and every partner in our value chain. 
People

Employed 106 people
Paid out $101,840.51 in Green Fund, Pushing Potential, CSA, and Preventative Care benefits
Introduced mental health support to all employees and their dependents

Planet

Had a carbon footprint of 935.25 tonnes CO2e 
Diverted over 20,000 pounds of LDPE (low-density polyethylene) plastic from landfills
Donated 2,212 pounds of coffee
Installed 393 clean cookstoves in Honduras through our partnership with Trees, Water & People

Product

Purchased 5,600,137 pounds of green coffee, 85% from suppliers we've worked with for over 5 years
Scored our coffees an average of 86.3 points
Paid $3.50 per pound weighted average FOB price 
Awarded $74,000 to fund 16 Seeds Projects

Education & Tech

Raised $18,338.98 through Shift Drink events
Made 1,527 service calls, 821 preventative maintenance visits, and made 127 equipment installations
On top of the information available in our Transparency Report, we publish data about every coffee we buy. The data combines all contracts from the same organization in a given year to provide a concise snapshot of our purchasing footprint.