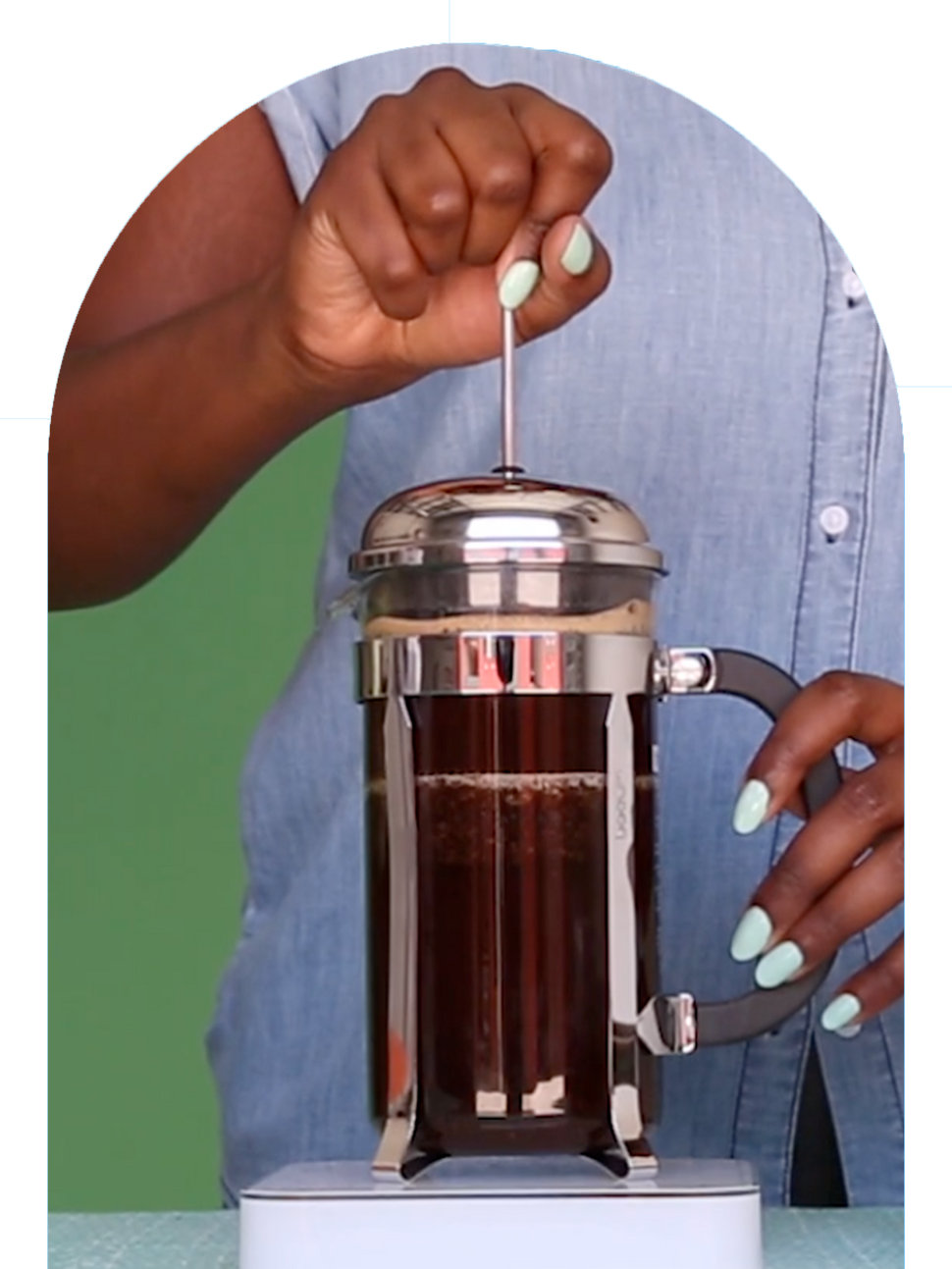 French Press
"Grind coffee, pour hot water, wait, stir, press, pour, drink, and enjoy! The French Press is a brew method that allows you to get caffeinated very easily."
SANDRA, Regional Educator, MIAMI
Gather your supplies
We use 1.6–2 grams of coffee per fluid ounce of water; our recipe makes about 32 ounces (900 grams) of brewed coffee.
60 grams of fresh-roasted, whole-bean coffee
Gram scale
Grinder (we recommend burr grinders)
French Press
Stirring Utensil
Kettle
Hot water (195–205 F)
Timer
Grind Size